Find an internship via your institutions
Here are some services and tools offered by the institutions to help you find an internship and develop your professional network.
Alumni networks
Former students of higher education institutions and universities often get together to form alumni networks in order to promote their institution and communicate the professional situation of their members. These networks are a means of getting in touch with former students, who may be able to help you find an internship.
Events within the institutions
Conferences, open days and forums are organised within your institutions throughout the year. These events provide opportunities to meet and talk to the professionals taking part, and to develop your professional network.
Joint academic services for information, guidance and professional integration (SCUIO)
SCUIOs publish job and internship offers via online workspaces. The people who run these services are also on hand to help you with your job search.
Don't forget to ask for assistance from your course leaders and fellow students!
Click here for advice and practical information about the internships offered by the institutions:
Social media: your LinkedIn account
If you have a LinkedIn account, use it: many recruiters consult these professional networks to find candidates. It is also a way of keeping in touch with the people you will meet throughout your academic and professional life (students, teachers, professionals, etc.).
Practical information about your internship
The internship should enable you to acquire professional skills related to your academic course. Regardless of whether it is optional or mandatory, it needs to meet certain conditions to be legally valid. These conditions apply to French and foreign students.
Internship agreement
The internship must be covered by an agreement signed by the training institution, your host company and you
Minimum remuneration
If the internship lasts for more than two months, you must receive minimum remuneration, the amount of which corresponds to 15 % of the Social Security's standard hourly rate.
For more information, consult the student internship guide.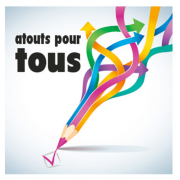 Are you a student with a disability?
The "Atouts pour tous" (Strengths for all) blueprint provides assistance to access internships and work/study training courses, plus help to prepare the transition between student and working life, via the various Professional Integration Assistance Offices within the institutions and companies.
If you are studying at the university, there is a welcome scheme to support you in your search for an internship via the Professional Integration Assistance Office (B.A.I.P).