The Toulouse urban network is managed by Tisséo.
All means of transport offer preferential rates for students and almost all can be centralised in just a single card: the Pastel card
The Pastel card: how much does it cost?
You are a student and are under 26 years of age: 31-day unlimited subscription: €10.20
You are more than 26 years of age: 31-day unlimited subscription: €51
Subscriptions
Subscriptions can be loaded on:
Pastel card (manufacturing cost €8): identity card and 35x45 mm photo OR
 MUT card (student card) from a Tisseo agency or e-agency (Welcome Desk)
 
How to get your Pastel card
In order to move around without limits, take the easy and quick step to get the Pastel card from a Tisséo agency. Follow the steps on the website especially conceived for students.
The Noctambus service
The Noctambus shuttle is available to students on Thursday and Friday nights from 1:00 am to 4:00 am. With a security guard on board, it serves the university centres and students' night-time entertainment venues. Departures every hour from Marengo SNCF station, last departure at 4:00 am.
>Schedules, routes and information on the Tisséo website - mobile app available.
Buses, transport on demand and shuttles in the Region
Each city in the region has its own transport and discount system.
Moving around Toulouse by bike
If you prefer to move around by bike, bear in mind that Toulouse offers many possibilities thanks to VélôToulouse and associations dedicated to cycling. Some services can be centralised in the Pastel card managed by Tisséo which is used for public transports as well.
VélôToulouse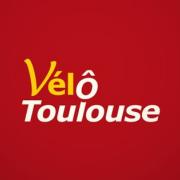 VélôToulouse provides Toulouse residents self-service bicycles at various stations in Toulouse. Subscriptions can be monthly or annual. The principle is simple. All you need to do is to have a Tisséo Pastel card or a student card (MUT card) and credit your account directly online.
Visit the VélôToulouse website.
Associations dedicated to cycling
The association "Le Zinc" on the Université Toulouse III - Paul Sabatier campus offers used bikes, or helps you repair yours!
Zinc members can use La Maison du Vélo's self-repair services for free and vice-versa.
The association La Maison du Vélo offers bicycles for hire (€8/month or €80/year for students, antitheft and bike maintenance included) as well as classes to (re)learn cycling and/or getting around the city (€40 for 4 sessions).
It also runs a self-repair workshop (providing tools and tips to repair and maintain your bike), accessible after an annual membership of €10 for students.
Learn more about La maison du vélo Toulouse